Awards season has arrived, and so far, all the makeup and hair looks hitting the red carpet do not disappoint. Celebrities looked absolutely stunning in their sparkling jewels and fairy-tale gowns at the Golden Globes, but it turns out, there's more to their look than just a bunch of makeup products. In fact, before the show began, makeup artists shared the two most popular beauty prep celebs go through to attain the skin that evoke worldwide envy.
Read more: Anti-Aging Methods—Hits or Misses?
SKIN TIGHTENING
More and more people are heading to doctors' offices for aesthetic treatments nowadays, which is largely due to the breadth of noninvasive options available—you can lose inches off your waist and tighten sagging skin, all without a single needle or stitch.
Read more: Looking Too Young For Your Age is now IN
Forecasted to reach $14.6 billion by 2023, the skin care devices sector is skyrocketing. According to the report, one subcategory expected to witness the fastest growth in demand for these technologies over the next five years is skin tightening and body contouring. We spoke to Dr Low Chai Ling, medical director of SW1 Clinic at Orchard Paragon to get her thoughts on this trend.
Read more: An In-Office Treatment That Completely Cleared Up One Woman's Skin
"A driving force behind the need for skin tightening and body contouring devices is our aging population," says Dr. Low. "Tried-and-true techniques utilized to treat these concerns require invasive surgical procedures, but advances in nonsurgical alternatives for skin tightening and body contouring are closing the gap with surgical treatments. Not only are the results similar, but the downtime is far less and there are fewer associated risks. If patients are able to get a similar result from a nonsurgical means (e.g. lasers, radio frequency, ultrasound, or cryolipolysis) with minimal risks, then the choice is a simple one."
However, one big point of difference is how long the results last. Dr. Low notes that the results of noninvasive skin tightening and body contouring aren't permanent like their surgical counterparts (in most cases), so the need for more treatments upfront and/or "refresher" treatments down the road is usually necessary.
Read more: DO WEAR 1½IN HEELS. DO WEAR MAKEUP. AMAZINGLY SIMPLE WAYS TO STAY YOUNG ACCORDING TO EXPERTS
In terms of which devices are the best for treating these two concerns, it varies based on the expert you ask, but Dr. Low has her favorites. "For tightening skin on the face, I am moving away from a single modality treatment to a multi-modal therapy like the Trinity Facelift Program. I like to build a strong foundation with Ultherapy, then tighten overlying skin with Thermage, which utilizes radio-frequency energy to heat the collagen under the skin and spur collage turnover. I then finish off with Sygma Lift, which is really a HIFU facial but it tones the superficial layers so amazingly well, patients walk out of the clinic with instant satisfaction."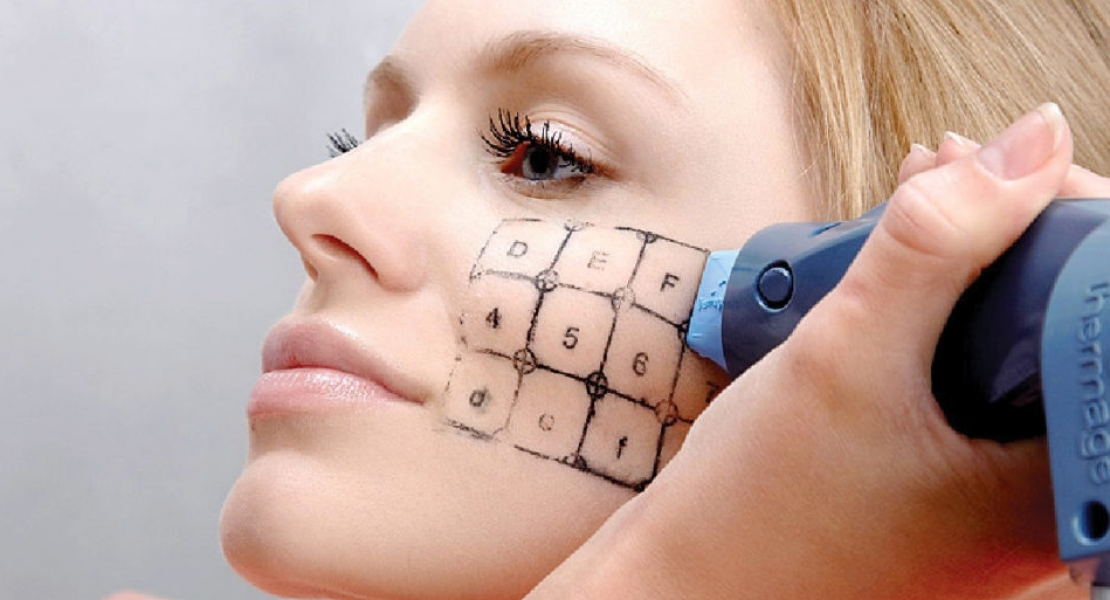 Read more: THE LATEST INSTAGRAM BEAUTY 'TREND': #SKINPOSITIVITY #NOFILTER SKIN 
Other latest nifty tricks women to give skin a visible lifting pick-me-up without the downtime and expense includes the latest Luxe Lift Program, designed to incorporate Light Lift lasers using FDA approved Cutera's Excel V and topical therapy of collagen coaxing actives. Most women find that maintenance of their skin with a well-designed laser program outperforms ad hoc facial treatments and topical skin creams alone, proving that a little foresight and early investment in your skin can reap bountiful returns in the long run.
Read more: DEFIANTLY BEAUTIFUL – 5 HOLLYWOOD ACTRESSES WHO TOOK BEAUTY INTO THEIR OWN HANDS
BODY CONTOURING
With regards to body contouring, she recommends using therapies from two ends pf the spectrum for best results—–Body Exilis Magic, a deeper radiofrequency device that causes fat cells to heat up and ultimately be destroyed, as well as tighten overlying skin and Coolshape, an improved cryolipolysis treatment that allows multiple treatment areas in the same sitting.
A combination of these treatments are said to give results rivalling intense bootcamp sessions at the gym, according to users.
Read more: The Secret To Getting Defined Cheeks Revealed
"The destroyed fat cells are then slowly eliminated from the body over a three-month period," Dr. Low says. "The results after multiple treatments (the number of treatments varies by patient) do not match invasive liposuction, but do they rival them." It's important to make sure you see a qualified doctor with experience using these devices.
"I expect companies will work on making current devices more efficacious with the ability to provide longer-lasting results."
Read more: The Latest Instagram Beauty 'Trend': #skinpositivity #nofilter skin