In this final instalment of pregnancy beauty woes, we look into how we can conquer mummy hair troubles.  But first, be thankful for 9 months of radiant complexion and good hair days after getting pregnant. "I tell my patients that their hair will be the best it's ever been during pregnancy, more lush and full with lesser kinks and unmanageable curls." Says Dr Toby Hui, aesthetic consultant from SW1 Clinic.
We can shed up to 100 hairs a day and that is within normal limits. During pregnancy, hormones shift your hair cycle such that hair grows or stays on your head and doesn't shed. Pregnant ladies enjoy manes that are longer and thicker than usual. Sadly, expect your streak of good-hair days to end a few weeks to months after your baby is born, for all of the hair that stuck around for longer than usual will begin to fall. This can be very dramatic and extremely traumatizing for new mommies who are already stressed out with sleepless nights and growth spurts. Known medically as postpartum alopecia, up to 50% of women will experience hair loss for up to 6 months post-delivery, according to the American Pregnancy Association. Here are hair care tips to calm the distresses to your crowning glory during and after pregnancy.
---
Should I Colour My Hair?
If you normally color, highlight, perm, or straighten your hair, you may wonder whether to take a break during pregnancy. Some doctors recommend stopping altogether while others say that it is fine to carry on, with the general consensus to avoid all kinds of hair treatments involving chemicals during the first trimester. Not many studies look at the effects of dyes and other hair chemicals in pregnant women. Still, there is a chance that harsh chemicals may be absorbed via pores deep on your scalp and passed along to your growing baby. If you're concerned about chemicals but need to keep up your appearance for professional reasons, consider getting highlights or switching to alternative natural dyes such as henna and indigo.
Skip the Brazilian blow dry or any other forms of keratin hair-straightening treatments during pregnancy as they use harmful formaldehyde which is a nasty chemical that one should avoid anyway. You can choose to embrace your curls or use straightening irons instead.
---
Have Fun With Your New Crowning Glory
Your hair can behave in strange ways when you're pregnant. Sometimes, a woman's hair becomes more or less curly during or after pregnancy. If you normally have straight hair, it can become unusually wavy while you're expecting. The exact mechanism is unknown but likely due to hormone changes. The trick is to work with your hair and not against it. Adapt to any changes that you experience and turn the crisis to an opportunity. Have fun adopting styles that usually evade your look book rather than fighting with it. You should not need to change your shampoo, conditioner, hair spray, or blow-dry and curling-iron routine during pregnancy. Unless you use prescription dandruff shampoo, then it is wise to discuss with your doctor, because some medicated shampoos can't be used during pregnancy.
---
Beams of Hope
In recent years, laser light therapy has gained momentum as an effective treatment of hair loss. The FDA approved Revage 670 Laser is widely recognized as the gold standard to your follicular woes, rejuvenating postpartum thinning hair to nothing short of resplendent. Dr Hui explains that, with a total of 30 laser diodes, Revage provides critical coherent beams as a direct source of low level laser energy in a hood that goes over the scalp to ensure maximum contact with the areas to be treated. With no injections nor chemicals involved, Revage is no doubt safe for pregnant ladies and breastfeeding mothers. Studies have shown an 85% success rate in halting hair loss with an almost 40% of increased fullness reported. Therefore, this is not just a treatment that targets current hair thinning but is also useful to help prevent further hair loss, providing the perfect solution to mummies troubled by hair loss woes.
---
Eating right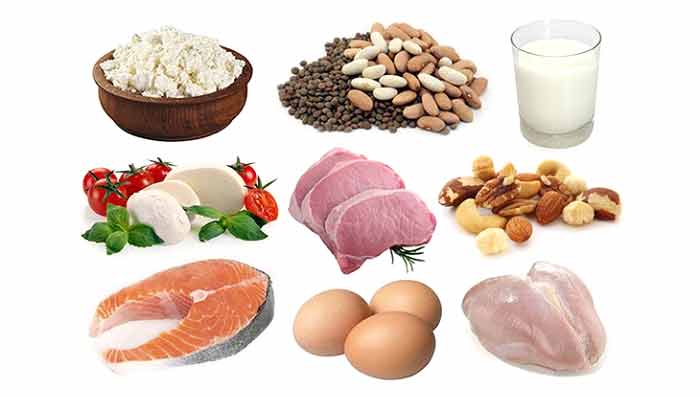 Following a healthy, balanced diet is obviously good in the overall sense for you and your unborn child. When it comes to healthy hair, it's not just what you put on your tresses that counts — it is what you put in your body, too. Because hair is nearly all protein, foods rich in protein provides the building blocks for a head of shampoo ad-worthy hair. Choose from chicken breast, salmon, sweet potatoes, Greek yogurt and lentils. A vitamin supplement approved by your obstetrician should be thrown in for good measures. Remember that pregnancy is not all about the baby. If you look good yourself while preggers, you will feel good and appreciate the whole journey better too!
---
To learn more on post-pregnancy beauty fixes, hear from a panel of medical experts, from plastic surgeons to O&G specialists, who will give valuable insight on the latest innovations and treatments that can help you not only restore your beauty but take it to the next level.  The workshop will be held on 4 August 2018, Saturday, 2 – 4PM, and we have a discount code for you! Early bird discount: 10% off before 20 July, enter code <Early20>.
---